Become a Volunteer!
In return for their time, volunteers receive complimentary movie passes, popcorn, and drinks.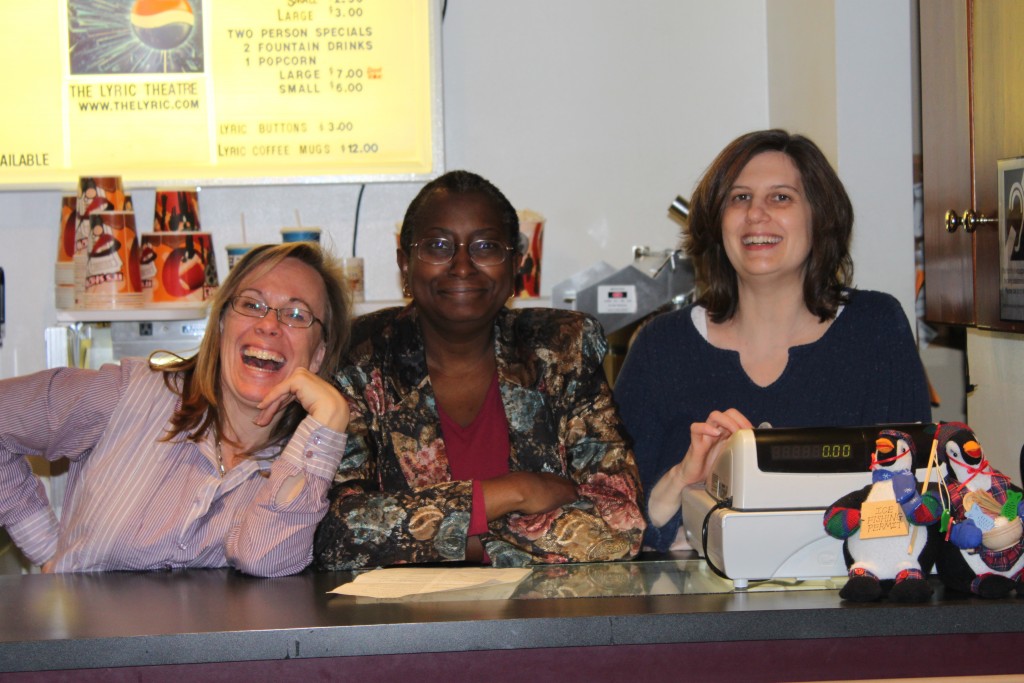 We need your help! Each evening volunteers form an essential part of the Lyric team. Ushers, ticket takers, box office workers, and concessions cashiers at our movies and live events are all volunteers! Volunteers also help us address newsletters and other mailings, maintenance the theatre building, and keep other aspects of the theatre going. Our dedicated volunteers help us to keep overhead costs low and our ticket and concessions prices affordable! 
If you are interested in volunteering, please contact Betty Watts, the Volunteer Coordinator by calling the office (540-951-4771) or by e-mailing volcoord@thelyric.com. Betty will be happy to tell you more about volunteering and to sign you up for our online volunteer scheduling calendar! Send us your e-mail address to sign up for our volunteer newsletter!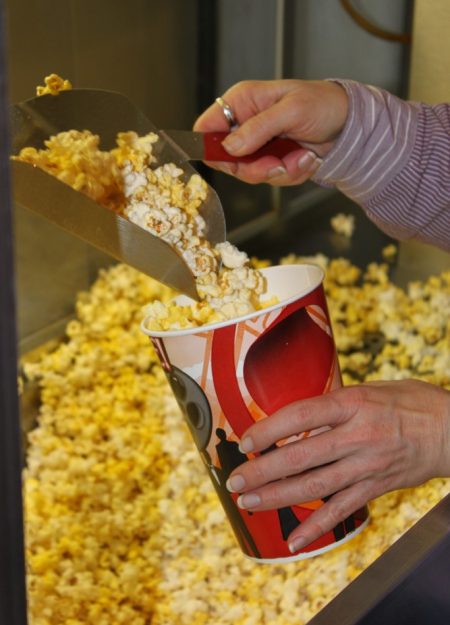 Jim Dymock Volunteer of the Year Award
The real stars of our screen are our outstanding volunteers. Each year The Lyric Theater selects a volunteer for the prestigious "Jim Dymock Volunteer of the Year" award.
Jim was a founding board member of the Lyric Council, a regular volunteer at both the theatre and the Community Arts Information Office, and a strong advocate for the theatre from 1996 until late 2011, when ill health caused him to retire from his volunteer duties. Some of you will remember him from his spot on the concession stand on Monday nights. Jim's service to the theatre over the years was deeply appreciated.
Let's give a big hand for our cast of volunteers, who support The Lyric in many different ways each and every day. Congratulations to the following award recipients:
2016 – Jessamine Kane-Wiseley
2015 – Johhny Hall
2014 – Marylou
2013 – Cindy Koziol
2012 – Colin Wiseley
2011 – Robert Sebek